I had noticed some people in social media blaming the Boomer generation for the current dominance of liberal values in society which I thought was strange because most of the people I know from that age group are fairly conservative and it's obviously the younger generations who are most liberal.
This survey confirms what I thought on almost every measure:
https://www.people-press.org/2018/03/01/the-generation-gap-in-american-politics/
Of course, the Silent generation is the most conservative of all, but even they have become a bit more liberal (on average) over time.
Why has this misunderstanding arisen? Is the younger generation just assuming that everything suddenly went liberal with the flower power movement in the late 1960s and has been like that ever since?
Between the velvet lies, there's a truth that's hard as steel
The vision never dies, life's a never ending wheel
-
R.J.Dio
I think that it is natural process for people to become more conservative with age.  
It is very rare that you will see someone who was conservative in their youth, suddenly turn liberal when they get old.
Unless maybe dementia is setting in?
Girls especially, seem to be more liberal when they are young.
BUT
I know plenty of  old people from the silent generation, my mother included, who are and have always been very liberal. This is nothing new.
I was born the last year the boomers, the tail end of the lucky dragon  
There are a lot of us boomers and we will be around for awhile.
Young people need to chill out, respect their elders and stop with all of the blame.
We are all in this together.
Speaking of birthdays, isn't yours right around the corner NK?
I wonder if you held the same values now, that you had as a boy.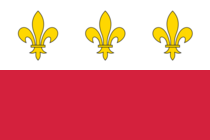 Sary

A lady of the castle




Posts

: 680


Join date

: 2017-07-10



I've felt pretty neutral about birthdays ever since I turned 30  
Thinking back, I've always been socially conservative - strongly in some ways, but also fairly open-minded. Some of my opinions have changed because I understand things better. I used to want to abolish the Monarchy and for Britain to be part of a United States of Europe, but now I'm almost the opposite on those issues.
Between the velvet lies, there's a truth that's hard as steel
The vision never dies, life's a never ending wheel
-
R.J.Dio
I know how you feel about birthdays. It is not fun to get old but, it is better than dying before your time
Turning 35 is when the realization hit me, that I was no longer young and that the next generation perceive the world in different ways.
I still feel young in my mind, but my opinions have changed over the years and continue to change. I have definantly become more conservative and maybe just a little bit wiser.
England is very fortunate to have Queen Elizabeth. She is a lovely woman and wears her crown well.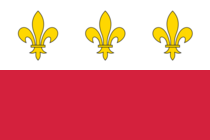 Sary

A lady of the castle




Posts

: 680


Join date

: 2017-07-10



---
Permissions in this forum:
You
can
reply to topics in this forum