https://www.dailymail.co.uk/news/article-7569451/David-Mitchell-brands-internet-terrible-disaster-likens-creation-nuclear-weapons.html
Quoting:
It's given us shopping from home, instant communication, changed the way we find love – and, erm, produced a string of hilarious cat videos. But comedian David Mitchell has branded the internet a 'terrible disaster'.
The BBC star, 45, even likened it to the invention of nuclear weapons. He told the Cheltenham Literature Festival that while "phones are very clever, emails are very quick and it's so much easier to get a taxi now", he would be more comfortable in a pre-internet world. Mitchell said: "I think the internet and the smartphone internet thing, is just terrible. I think it's a terrible disaster. We will look back on it like the invention of nuclear weapons as something we really wish we hadn't done."
The Would I Lie to You? star also hit out at the impact of online shopping on the high street, cyber-bullying and the 'post-truth' world of fake news spread by social media. "There's the fact that literally all the time, everywhere we go there's people staring at their phones, talking to people on social media, insulting people on social media or bullying people on social media," he added. "
There's the fact it's destroying our traditional areas of commerce, shops you actually walk into, which in itself is destroying the fabric of these settlements we live in a way that nobody wants.
"
Mitchell said he would prefer to go back to the late 1980s because "broadly everything good coming out of technology I think we'd got by then". He said: "Landlines, answerphones, video recorders, news from Ceefax." But he added: "We can't go back. We're stuck with it."
Between the velvet lies, there's a truth that's hard as steel
The vision never dies, life's a never ending wheel
-
R.J.Dio
I don't see how David can liken the Internet to nuclear weapons. He sounds a little depressed, the way he is lamenting and romanticizing his past.
Comedians are often like that, telling jokes and being funny , a way to channel their sadness.
I personally enjoy technology and all of the knowledge and information that we have at our finger tips. In the old days things were much simpler but not so convenient. It would be difficult for me to go back to circa 1980. The post millennial generation would be in for the shock of their lives if all of this ever disappeared!
The Internet has definantly made me more of an introvert, more so than I was when I was younger but, I don't think that is necessarily a bad thing.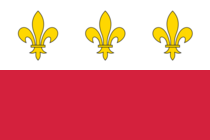 Sary

A lady of the castle




Posts

: 618


Join date

: 2017-07-10



Is internet shopping taking the life out of town and city centres in the U.S. like it is here? One of the most enjoyable passtimes as a teenager was walking around town looking in music record shops but there aren't many of them anymore.
Between the velvet lies, there's a truth that's hard as steel
The vision never dies, life's a never ending wheel
-
R.J.Dio
The quality of life seems to be very good here in the USA, the economy is rolling. Even poor people have food to eat health care, computers and phones. If you don't want to work, the government will provide.
There are plenty of very nice downtowns areas with record stores ect...if that is what you fancy.
I like to shop on line, it saves time and I can find exactly what I am looking for.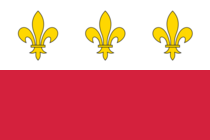 Sary

A lady of the castle




Posts

: 618


Join date

: 2017-07-10



---
Permissions in this forum:
You
can
reply to topics in this forum