Daily Mail, 28th August 2019; By Victoria Allen, Science Correspondent:

It is a power enjoyed by superheroes. Now ordinary humans may be a step nearer to being able to see in the dark. An injection into the eye can make it capable of night vision, researchers who experimented on mice have found.

Humans cannot see in the dark without bulky night vision goggles because the human eye can only process a very small visible range of light. However, the researchers were able to help mice see the dark's near-infrared light by injecting their eyes with nanoparticles, which intercept normally invisible light and shorten its wavelength to make it visible. This could lead to night vision for humans such as those in the Special Forces who currently need night vision equipment, or, in the shorter term, for police dogs.

Dr Gang Han, the principal investigator behind the study, said: 'If we had near infrared vision, we could see the universe in a whole new way. We might be able to do infrared astronomy with the naked eye, or have night vision without bulky equipment.'

The researchers will present their results at the annual meeting of the American Chemical Society.
Between the velvet lies, there's a truth that's hard as steel
The vision never dies, life's a never ending wheel
-
R.J.Dio
Injecting chemicals into the eye to gain night vision sounds a bit extreme. Eyes are part of the brain.
I imagine the injected chemicals would affect the function of the pineal gland, along with the human sleep/wake pattern and all of the hormones associated with a sense of well being.
https://www.thoughtco.com/pineal-gland-anatomy-373225
I would stick with the night goggles...for now.
I wish that scientists would discover a cure for glaucoma. This is a hereditary disease that I can thank my mother and grandfather for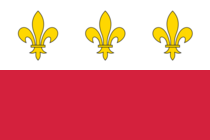 Sary

A lady of the castle




Posts

: 665


Join date

: 2017-07-10



Pie-in-the-sky research that is of no use for anyone at the moment besides the military. It's too much of a risk for such an unnecessary feature. And who is going to volunteer for such research? If anything goes wrong, people could go blind. I've heard horror stories of lasik surgery gone wrong. If that can cause blindness or debilitating pain, and it's for a corrective problem, then why risk such an important sense for something that we don't need?
Seriously, it's more likely that we'll be able to implant something and "see" through a compatible robot or instrument (a plot of a story I tried to write once ;p) than for something like this.

OsricPearl

A lady of the castle




Posts

: 389


Join date

: 2017-08-07



---
Permissions in this forum:
You
can
reply to topics in this forum