https://web.snaphomework.me/world-library/32673174/top-10english-speaking-countries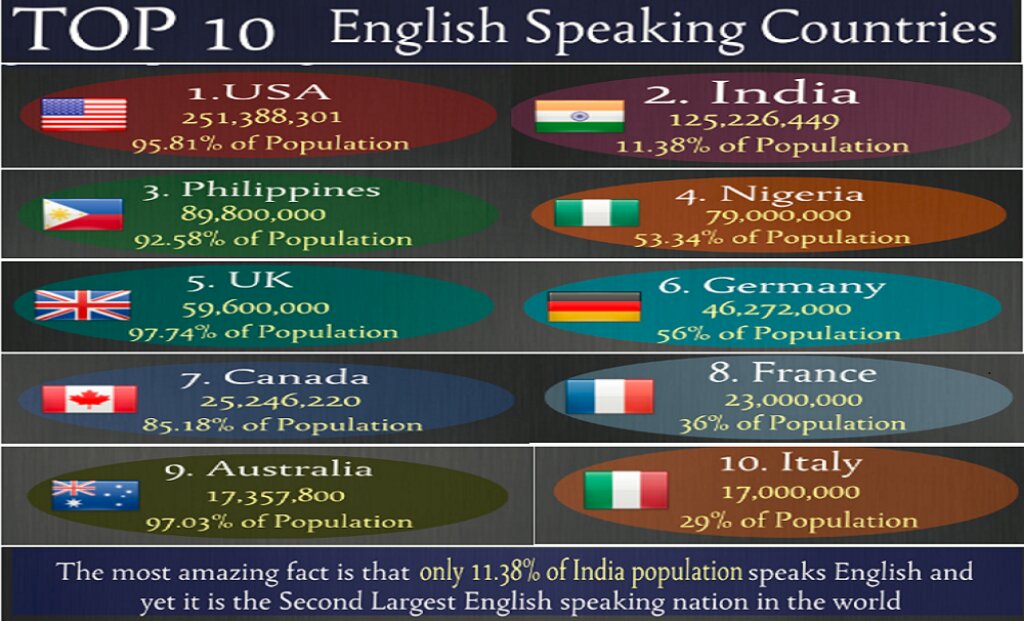 https://www.statista.com/chart/3972/the-countries-with-the-best-english-speakers/
Quoting:
Almost two billion people study English as a non-native language - that's nearly one in three people worldwide. Which countries actually speak English the best as a second language? The English Proficiency Test compiled an interesting ranking using the exam results of hundreds of thousands of people to illustrate the countries that have the best proficiency in English as a second language.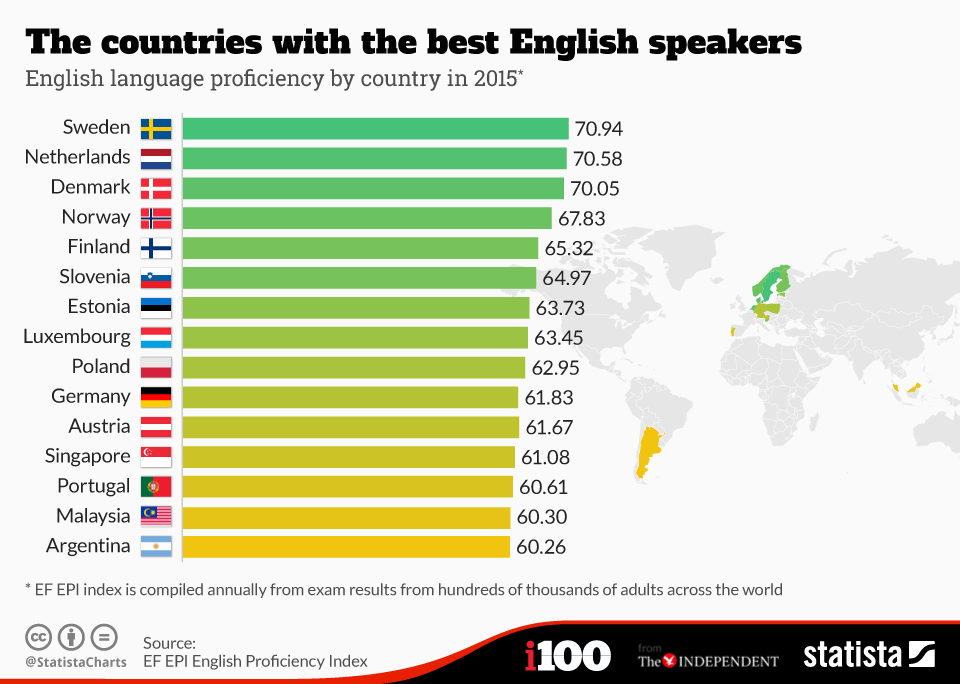 Between the velvet lies, there's a truth that's hard as steel
The vision never dies, life's a never ending wheel
-
R.J.Dio
I was pleasantly surprised at how much English is spoken in the Netherlands.
The Dutch accent is mild, unlike In London where I often had trouble understanding what was being said.
Maybe the British turn it up for the foreigners?


Sary

A lady of the castle




Posts

: 665


Join date

: 2017-07-10



^ I've always thought Dutch people speak English with an American accent, and a quick look on the internet confirms I'm not the only one. The general opinion is that they pick up lot of their English language from their media where American English dominates.

British people wouldn't exaggerate their accent for Americans. Maybe it's because the English accent you're used to is the formal TV news presenter style, but England is a mosaic of spoken accents. This woman does a fairly good job of them:




Between the velvet lies, there's a truth that's hard as steel
The vision never dies, life's a never ending wheel
-
R.J.Dio
---
Permissions in this forum:
You
can
reply to topics in this forum