https://yougov.co.uk/news/2018/09/26/are-troops-heroes-americans-britons-and-germans-fe/
Quoting:
Members of the armed forces – especially in the United States, but also in Britain – are often referred to as heroes. But a BBC documentary in 2015 uncovered that many veterans feel uncomfortable with being described as heroes. Now a new YouGov study conducted in the United States, Great Britain and Germany uncovers drastically different attitudes in each country towards which troops, if any, people consider to be heroes.
. . . The response is most unified in the US: 50% of Americas say that everyone serving in the armed forces is a hero, regardless of their role or experience. Britons are split. One third (32%) also consider all armed forces personnel to be heroes, while an opposing third (31%) believe that only those armed forces personnel who have performed particularly brave acts should be described as heroes. In Germany, the most common response was that no members of the armed forces should be described as heroes. Three out of every ten Germans (30%) gave this answer. By contrast, only 5% of Americans and 6% of Britons said the same.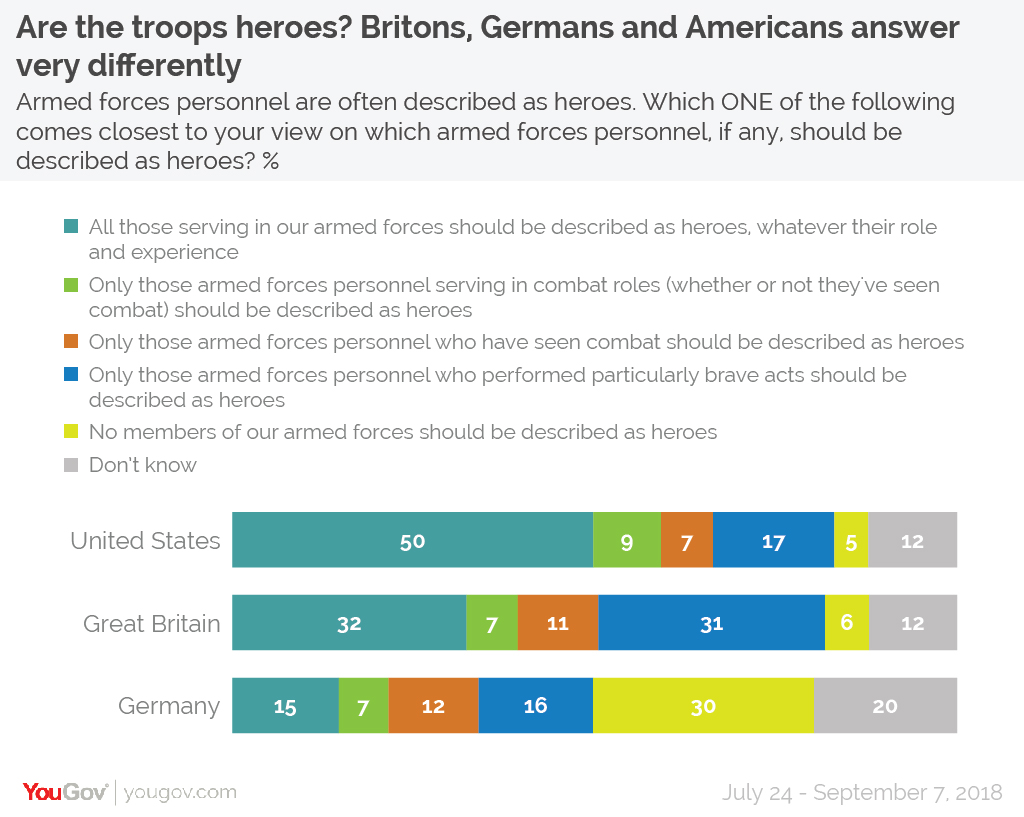 In the US older Americans are most likely to describe all troops as heroes, while younger Americans are less sure . . . By contrast, in the UK and Germany it is the younger generations who are most likely to believe that all who serve in the armed forces are heroes. The motivations of older generations in the two countries are different, however. In Britain older people are more likely to answer that only those troops who had performed brave acts should be described as heroes (37%). In Germany, by contrast, 60+ year olds are most likely to say that no members of the armed forces should be described as heroes (44%) – no doubt a result of war guilt being more present among older Germans.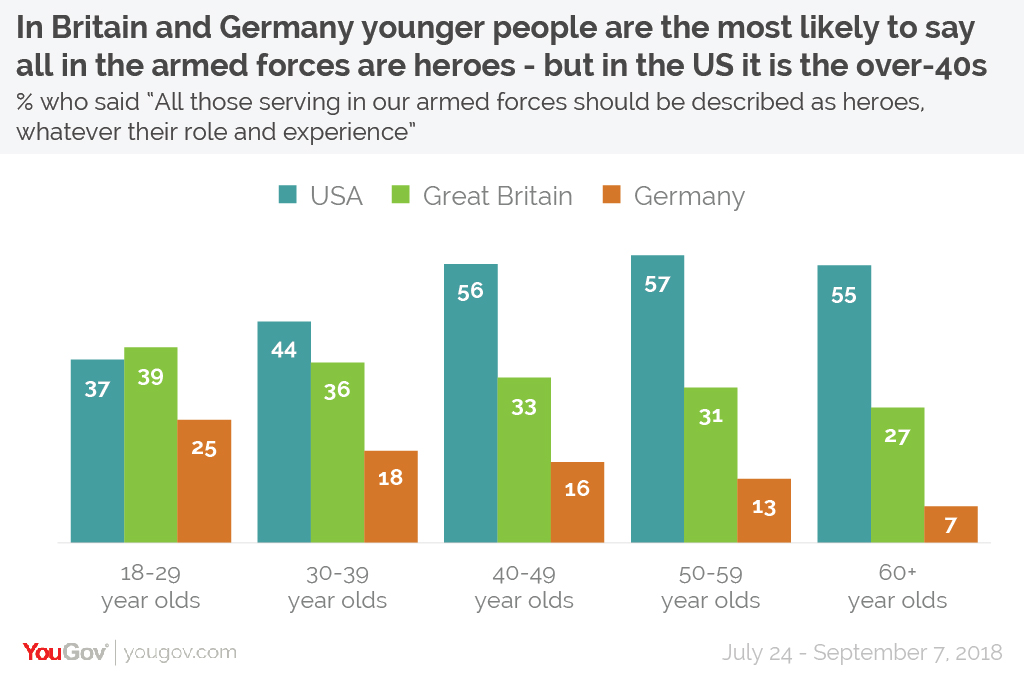 . . . Women in the US are substantially more likely than men to consider all the troops heroes, with a fifteen percentage point gap between the genders (57% of women vs 42% of men).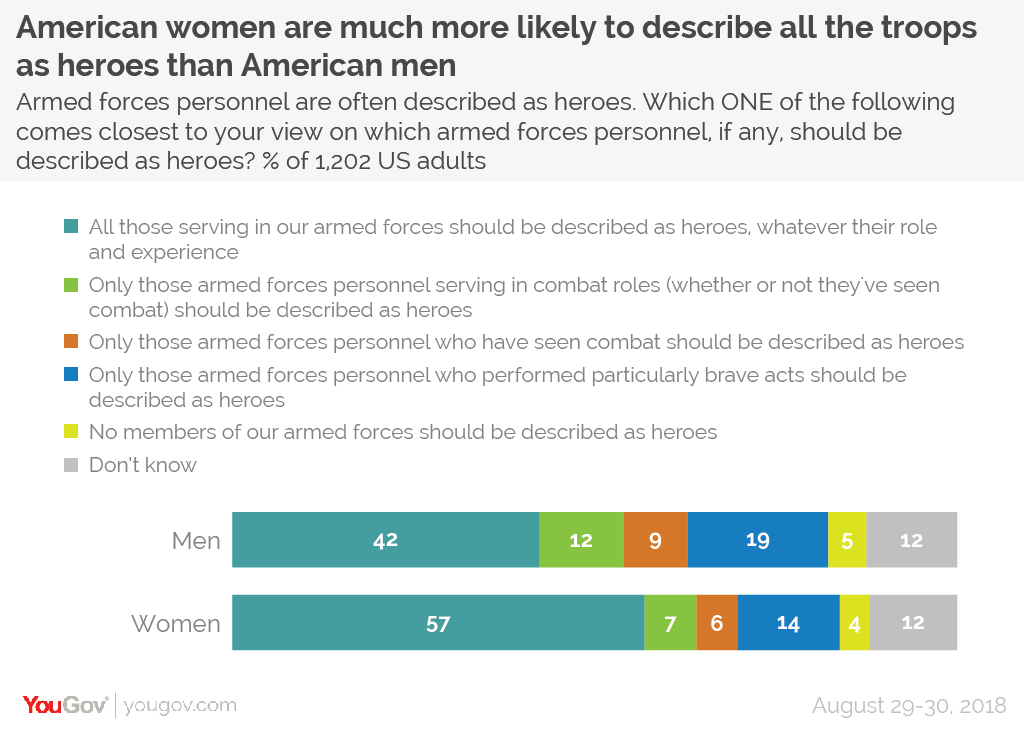 ----------------------------------------------------------------------------------------------------------------------------------------------------------------------

Between the velvet lies, there's a truth that's hard as steel
The vision never dies, life's a never ending wheel
-
R.J.Dio
I consider all of the men and women that serve in the military as heroes. I know several veterans and a few that still enrolled, mostly marines.
It is not an easy job, I would be proud of my son if he enrolled. It can give direction to a persons life

When I meet someone and they tell me they served in the military I always make a point to thank them. America is what it is today because of its strong military.

Germany is probably still sore, that's why they can take no pride or they are afraid to, because of how horrible they were in WW2.

Sary

A lady of the castle




Posts

: 517


Join date

: 2017-07-10



---
Permissions in this forum:
You
can
reply to topics in this forum