Page 3 of 3 •

1, 2, 3
I started reading the series by Piers Anthony, Incarnations of Immortality. I like his style of writing, easy to comprehend and very imaginative.
I am half way through the third book, With a Tangled Skein, so far it is my favorite.
The first book was about Death, the second Time and this one Fate.
I think that it is great that the two of you post your writing here. I have gained a greater appreciation for science fiction fantasy writing!
You could always use a pen name, lots of writers do that.
https://blog.reedsy.com/pen-name-generator/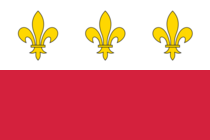 Sary

A lady of the castle




Posts

: 665


Join date

: 2017-07-10



The Piers Anthony novels look like the kind of stories I'd enjoy. I was wondering where that phrase 'a tangled skein' originated because Dennis Wheatley used it as a chapter title in two of his novels. It seems to have been coined by Arthur Conan Doyle because "A Tangled Skein" was the original title of his 1887 story "A Study in Scarlet"

Between the velvet lies, there's a truth that's hard as steel
The vision never dies, life's a never ending wheel
-
R.J.Dio
I like Pierce Anthony, but I haven't read much of him because of time/money/availability. I write with a pen name.

OsricPearl

A lady of the castle




Posts

: 389


Join date

: 2017-08-07



Yeah, they did not have the series available at the local library, so am buying them online, digital.
It can be quite expensive, the first book was 5.99$ and then once your hooked, they jack up the price a couple of bucks.
I do like being able to keep all of my reading material and music on the iPad. A nice tidy library.
Too many books makes for clutter.
I would lend them out to you, but I don't know how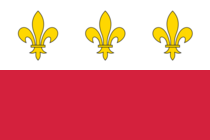 Sary

A lady of the castle




Posts

: 665


Join date

: 2017-07-10



Page 3 of 3 •

1, 2, 3
---
Permissions in this forum:
You
cannot
reply to topics in this forum